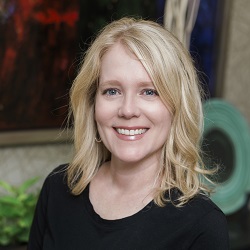 Mary spent most of her childhood learning the "Art of Negotiation" from her father who owns a construction business. She would accompany him on sales calls to learn how to handle objections, and provide excellent customer service. He instilled a strong work ethic that resulted in her own successful career with a new home builder.
An opportunity to sell homes in a 55 and older community presented itself and allowed for her to assist those that are vulnerable through the moving process. She received advanced training in dementia care and many other medical conditions so as to be able to help her customer transition smoothly. With an ability to educate her clients based on their health care needs, her experience with senior adults is extremely valuable.
Testimonials

We cannot adequately express the true level of appreciation and amazement at the amount of detail you have demonstrated in your approach to not only meet our needs but our comfort. You are a true treasure and we are counting our blessings that we found you. Thank you! Thank you! Thank you! - Keith Britt and Family

To me, Mary is one of a kind. Usually I expect the sales person to close the deal and move onto the next potential client….not Mary. She exemplifies the meaning of caring, compassion and continued " service after the sale".
Her extraordinary efforts are not unnoticed by family members, as well. - Brian Juengling and Family
 
Mary, I just wanted you to know that Mom passed away today. You were part of the process in this hard journey in seeing about the care of an elderly parent and I appreciate all help you provided. You were so good to her so I wanted you to know. - Tammy Braithwaite
Thanks to you Mary, for holding my hand step by step. This ordeal became a blessing. I still have the opportunity for a go-to person with any questions or need that I have. As I progress into my moving in, I find more and more activities and opportunities available to me. Another step forward in my life and all is good. Thank you. -Shirley Parris